In Scotland, transport is our biggest emitting sector, making up nearly 36% of greenhouse gas emissions in 2018. And with around three quarters of us having access to a car, 40% of these transport emissions come from cars alone. But by moving to active and sustainable modes of travel we can reduce our emissions and create a Scotland where our air is cleaner and our health and wellbeing is improved.
Whilst walking, wheeling and cycling are always the greenest forms of travel, which also benefit our health and wellbeing, technological advances mean that our vehicles are becoming greener too. Electric vehicles, powered in full or in part by a battery that plugs directly into mains electricity, are a great environmentally-friendly option. Unlike petrol and diesel engine cars, electric vehicles don't burn any fuel. This means no CO2 emissions are released into the atmosphere when they are driven.
36%
transport is our biggest emitting sector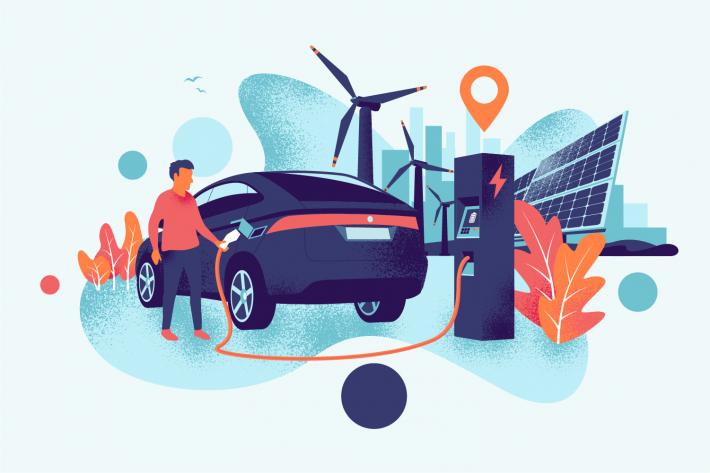 That's why in Scotland we're phasing out the need for new petrol and diesel cars and vans by 2030. By not creating these harmful gases which contribute to climate change, choosing an electric vehicle is a great way to help Scotland get to its net zero emissions target. 
Of course, the coronavirus pandemic has had a huge impact on how, why and when people travel and lockdown restrictions have meant car dealerships have had to temporarily shut their doors. However, despite a decline in car sales overall, we're seeing an increase in the number of electric vehicles on Scotland's roads. Manufacturers are also bringing ever more models to the market, boosting choice at a wider range of price point.
So, when you're in the market for your next car, buying an electric car has never been more attractive:
They're more environmentally friendly
Reduced fuel and running costs
Increased availability and convenience of charging points 
Newer models with higher ranges allow for long journeys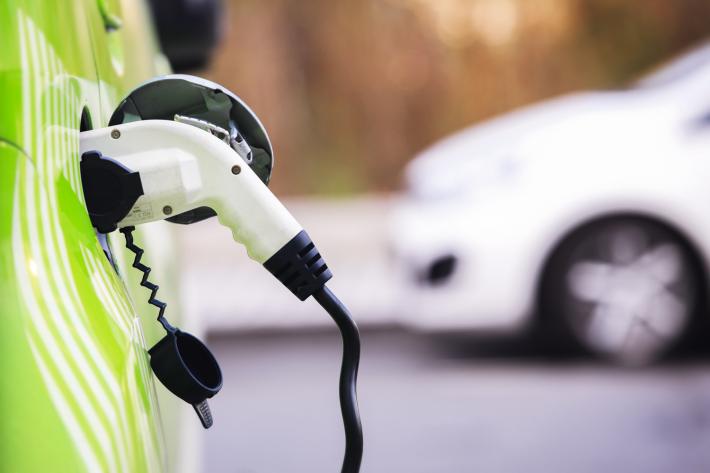 All of this has led to owners of electric vehicles to be the most satisfied, with a recent Which survey finding that electric vehicle owners are the happiest of all. So, by joining the electric vehicle revolution you'll not only be a happier driver, but you'll be reducing emissions and helping Scotland get to net zero.
The Scottish Government has set a target to phase out petrol and diesel cars and vans by 2030 to help create a healthier, cleaner and greener Scotland. We're also working with public bodies to phase out the need for any new petrol and diesel light commercial vehicles by 2025 and phasing out the need for petrol and diesel vehicles in Scotland's public sector fleet by 2030. By moving to more sustainable travel options we'll significantly reduce transport emissions and help Scotland reach its net zero target. Net zero is when the amount of greenhouse gas emissions we put into the atmosphere and the amount we're able to take out adds up to zero.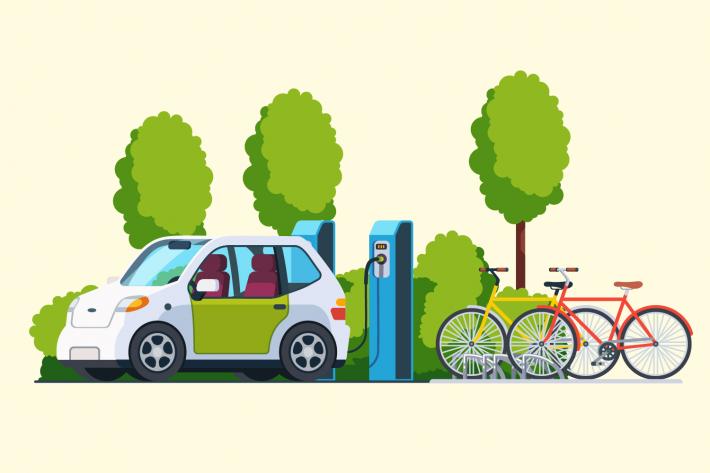 Our National Transport Strategy 2 sets out an ambitious vision for Scotland's transport system for the next 20 years, with taking action to tackle climate change at the heart of it.
"
We will have a sustainable, inclusive, safe and accessible transport system, helping deliver a healthier, fairer and more prosperous Scotland for communities, businesses and visitors. People will be able to make travel choices that minimise the long-term impacts on our climate and the wellbeing of future generations."
National Transport Strategy 2 vision
To support the transition to electric vehicles, we've invested £50 million to establish the fourth largest electric vehicle charging network in the UK, ChargePlace Scotland, which currently has nearly 2200 publicly available electric charge points around the country. We also provide grant funding for the installation of both household and workplace charge points.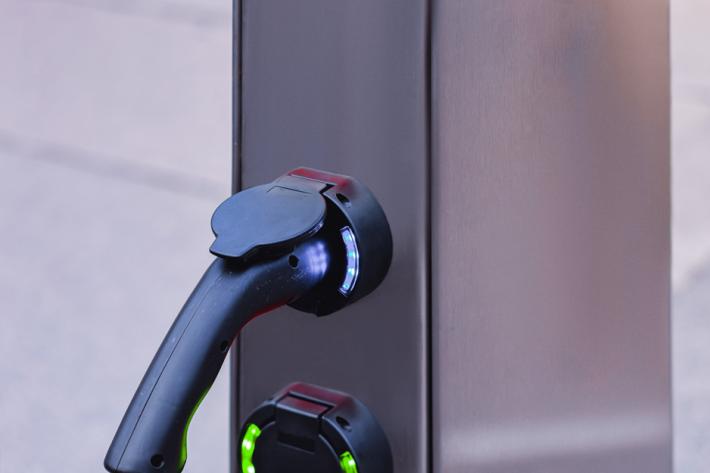 Our Low Carbon Transport Loan which helps people with the cost of an electric vehicle has aided demand for electric vehicles across Scotland – we've already provided over £150 million of funding to help people make the switch to low carbon vehicles. By extending the loan to help with the cost of buying a second-hand electric vehicle, we've also made it more affordable for many. People who might have initially been put off by the higher purchase price of an electric vehicle can now benefit from the cheaper costs associated with them.
We're also continuing to support advances in technology and invest in innovation to support the development of electric vehicle technologies, such as improvements in engine efficiencies. 
However, to help reduce the amount of carbon emissions in Scotland, it's not just about replacing your petrol or diesel car with an electric one. This will still continue to generate congestion and have negative impacts on people and businesses. We need to consider our need to travel on a daily basis and choose the most sustainable options, such as walking, wheeling and cycling for shorter journeys. It's only by doing this, that we'll truly be able to cut our emissions and reach our net zero target.
Take Action Starting Now
To achieve net zero by 2045, we must take action now. Start here to find ways that you can make changes in your life at home and on the go.