Reduce, Re use, Recycle
Your Guides
Why Reducing Waste Matters
Around four-fifths (80%) of Scotland's carbon footprint comes from all the goods, materials and services that we use. It's the single greatest cause of the climate emergency and an area where we can make a huge difference in reducing our emissions to help get to our net zero target.
We should try and prevent waste in the first place, it's where we really can make a big difference. By making sustainable choices where we can in everyday life, for example by using washable, reusable face coverings, moving away from 'fast fashion' clothing choices, always make use of recycling facilities when they're available and choosing reusable items rather than single use items, we can help tackle climate change by reducing our emissions. Actions like this help create what is known as a 'circular economy', where good and materials are kept in use for longer as we reduce, reuse, repair and recycle.
80%
of Scotland's emissions come from all the goods, materials and services which we often throw out after just one use
Of course, the impact of coronavirus has been widely felt and has had a knock-on effect in our households, in terms of how we recycle and what we use. There are signs that the use of disposable items has increased to help stop the spread of the virus, but positively, it's been reported that people are managing their food better and food waste is reducing.
To get to net zero by 2045 we need to use products and services in a way which respects the limits of our planets natural resources, to see unnecessary waste – especially food waste – as unacceptable and to reuse and recycle as much as we can in our everyday lives. By taking action in these areas we'll all be playing our part to help tackle the global climate emergency.
 
£140m
An estimated £140m worth of clothing is sent to UK landfill each year
Over the past 20 years, Scotland's progress in reducing emissions in the waste and resources sector has been striking. Recycling is now a more established part of our everyday life, and we're now recycling more than we send to landfill. In fact the amount of waste going to landfill in Scotland is at its lowest since records began.
All of this is great news for our action on climate change. But whilst we have made really significant progress, there's still work to be done to reduce waste further to reach our net zero emissions target. Reducing waste and increasing recycling is where we can make a massive impact in tackling the global climate emergency.
Scottish Government Targets
That's why the Scottish Government have set ambitious targets to reduce waste arising in Scotland by 15% against 2011 levels, reduce food waste by 33% against 2013 levels, recycle 70% of waste and send no more than 5% of remaining waste to landfill by 2025. To deliver against these targets, we're focusing on the following actions:
preventing waste by encouraging more sustainable product design,
reducing consumption of single-use items,
promoting reuse of products,
and enhancing our recycling infrastructure.
For example, plastic waste, much of it single use, is not only wasteful but generates litter that is hugely damaging for our oceans, rivers and ecosystems. So in 2019, Scotland became the first country in the UK to ban plastic-stemmed cotton buds. We're taking further action by banning more problematic single use plastic items, like cutlery, plates and food and drink containers by 2021. And we've also introduced charges for things like carrier bags and single use disposable cups to help encourage people to make more sustainable choices.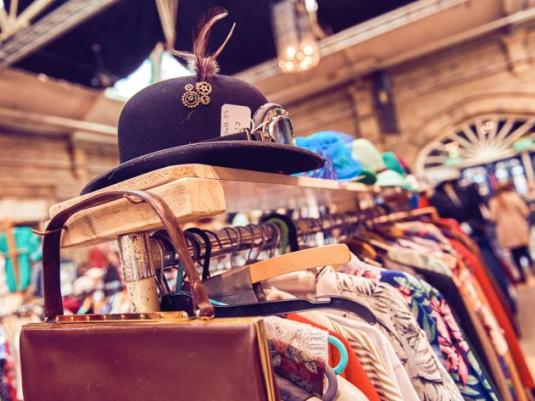 To reduce waste sent to landfill, we're investing £70 million to improve local recycling collection infrastructure. This will help develop a future model of recycling collections that promotes high quality recycling and helps make the right choices easier for householders. We'll also separately collect garden waste by 2023 and collect textiles and hazardous elements of household waste by 2025.
We've also boosted our efforts to tackle food waste. Our Food Waste Reduction Action Plan sets out how we'll deliver our ambitious target to reduce food waste by one third by 2025
And it's not just people who need to make sustainable choices. We're working with businesses to address emissions associated with production, consumption and waste of products and resources, and to promote resource efficiency.
Together these actions will help us build a circular economy, where goods and materials are kept in use for longer by taking a reduce, reuse, repair and recycle approach.
£70M
invested to improve local recycling collection infrastructure
Zero Waste Scotland
---
How to Waste Less Scotland
---
Revolve
---
Circular Communities Scotland
---
Zero Waste Scotland – Coronavirus
Take Action Starting Now
To achieve net zero by 2045, we must take action now. Start here to find ways that you can make changes in your life at home and on the go.