Discover how easy it is to see if you are eligible for energy saving improvements today
Energy efficient homes
For most of us in Scotland, our homes are heated by fossil fuels that add to climate change. Reducing energy consumption at home is one of the most important things we can do to help end Scotland's contribution to climate change and reach our net zero target. Net zero is when the amount of greenhouse gas emissions we put into the atmosphere and the amount we're able to take out will add up to zero.
At the moment in Scotland, around 23% of greenhouse gas emissions come from our homes and workplaces. Burning oil or gas to heat the water in radiators creates carbon dioxide emissions which leave the boiler via a flue. As well as this, many homes and buildings in Scotland are older, less well insulated and don't keep the heat in as well as newer buildings. This makes them harder and more expensive to heat, which increases the total amount of emissions from heating our homes and workplaces. So, the energy we use in our homes and buildings is an area where we can make significant changes and improvements to reduce our emissions, at the same time as reducing our energy bills.
We're already making good progress. The energy efficiency of our homes is improving and in 2019 45% of Scotland's homes had an EPC rating of C or better. EPC stands for 'Energy Performance Certificate' and is an assessment of how energy efficient a property is. A is the best rating and G is the worst. To assist us on the path to net zero, we're helping Scottish householders improve their homes to reach a good level of energy efficiency at least equivalent to an EPC C.
Improving energy efficiency at home
There are a range of schemes in place to help you to take action to improve energy efficiency at home, for example you could get government funded support worth around £5,000. Visit the Home Energy Scotland website to see if you're eligible: homeenergyscotland.org/warmer-home/
Meeting our net zero target means reducing emissions at home, and ultimately removing emissions from heating our homes, by switching to renewable heating and upgrading them to make them more energy efficient, comfortable, and affordable to heat. The climate emergency combined with the current cost of living crisis is worrying for us all. But our journey to net zero – a journey that requires transformational change that we must all play our part in – will benefit our wellbeing, the economy and the wider environment. Scotland is well used to taking world-leading action, so we're confident that together as a nation, we can achieve this.
45%
of Scotland's homes had an EPC rating of C or better
Help heating your home
You could get around £5,000 worth of help to heat your home. Call Home Energy Scotland on 0808 808 2282 and speak to an advisor or visit homeenergyscotland.org/warmer-home/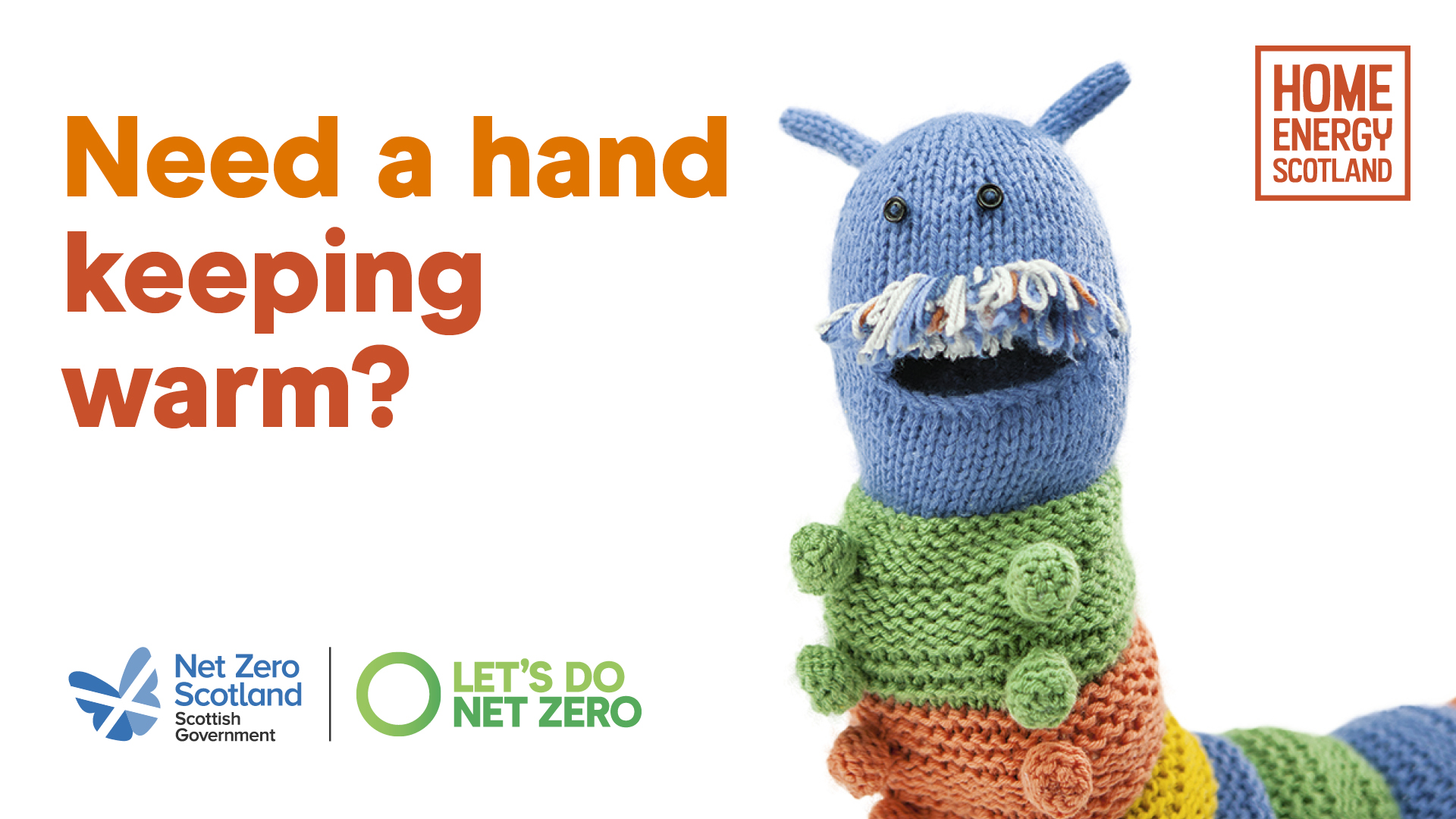 The Scottish Government's vision is that by 2045 our homes and buildings will be warmer, greener, and more efficient. To achieve this and reach our target of net zero by 2045 we need to change the way we heat our homes and buildings so that we stop emissions escaping into the atmosphere. This isn't going to be easy and will need action from all of us, from government to businesses to individuals.
Our new Heat in Buildings Strategy outlines the steps for transforming how we heat and use energy in our homes and buildings, so that we reduce greenhouse gas emissions and reach net zero by 2045.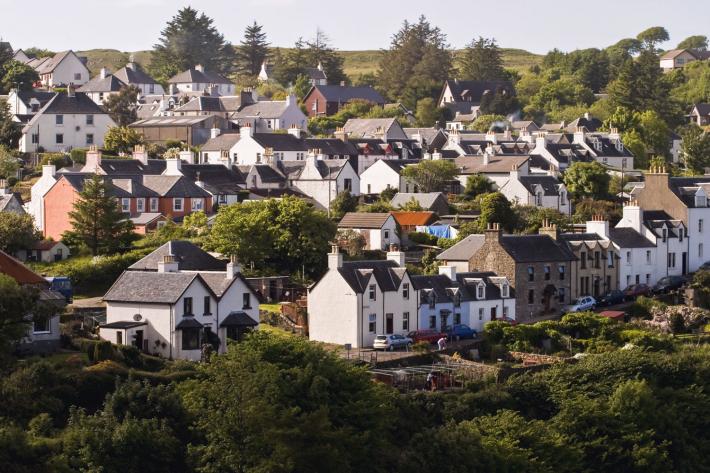 No household should be forced to make the choice between having the heating on or cooking their dinner. We are committed to supporting a just and fair transition to renewable heating across properties in Scotland.  By investing in fabric improvements to homes we can remove poor energy efficiency as a driver of fuel poverty.  Scotland is one of the few countries to define fuel poverty, let alone set a challenging goal to reduce it. Our Fuel Poverty Strategy sets out how we intend to drive progress to meet our ambitious targets that by 2040 no more than 5% of households in Scotland are fuel poor and no more than 1% are in extreme fuel poverty. 
We have committed to invest at least £1.8 billion to increase the pace and scale of heat decarbonisation in our homes and workplaces, and continue to prioritise support for those in vulnerable circumstances.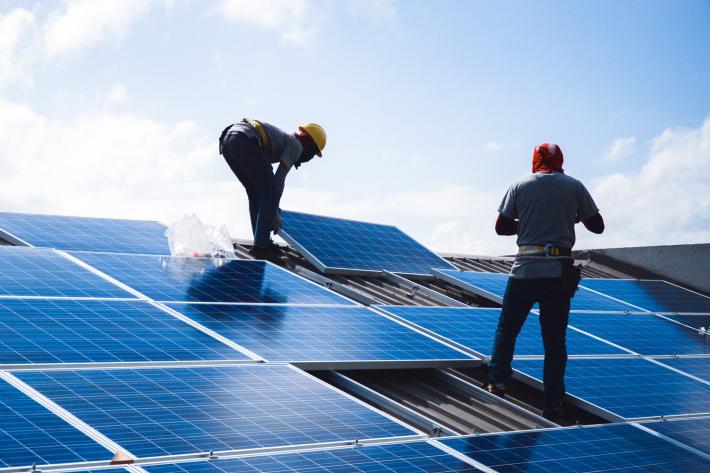 We also fund local councils to deliver energy efficiency improvements in areas with high levels of fuel poverty and the least energy efficient housing. Since 2013, Area Based Schemes have made available over £556 Million to local authorities, which has helped deliver energy efficient improvements to over 104,000 households across Scotland. Our national Warmer Homes Scotland scheme was launched in September 2015 and since then has helped over 30,000 fuel poor households across Scotland with the installation of heating and insulation measures.
By taking action and investing in energy efficient and zero direct emissions heating measures, together we'll reach our target of net zero by 2045.
Reduce your bills and save energy with funding and support from Home Energy Scotland
---
Look for grants, discounts and funding schemes in your area with Home Energy Scotland's Funding Finder:
---
Discover energy advice for your home with Energy Saving Trust:
---
To raise awareness of the support available with your own audiences, check out Home Energy Scotland's toolkit:
Take Action Starting Now
To achieve net zero by 2045, we must take action now. Start here to find ways that you can make changes in your life at home and on the go.