Travel Less by Car
Transport is Scotland's biggest contributor to climate change, especially cars. To achieve net zero, not only do we need to decarbonise travel at a national level, but we all need to drive less and choose sustainable travel options. Walking, wheeling, cycling, getting the bus or using other shared transport can benefit you by making journeys more social and boost your wellbeing. 
The Big Car Cool Off
We are challenging drivers across Scotland to use their car less and feel good with The Big Car Cool Off.
 
Whether that's improving wellbeing and spending less money on fuel by walking or wheeling to the shops, avoiding traffic and parking costs by taking public transport or catching up with a colleague on a car share to work.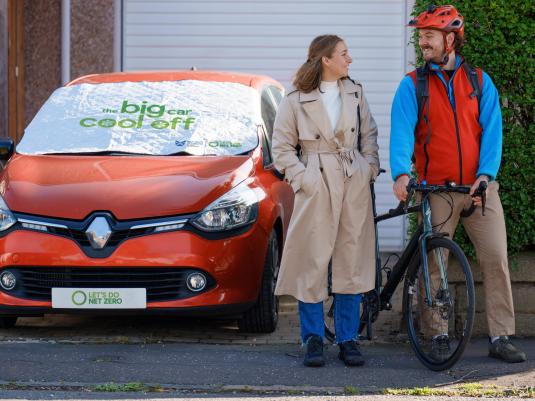 WHY SUSTAINABLE TRAVEL MATTERS
Transport is Scotland's biggest contributor to climate change.
But if the coronavirus has taught us anything it's that we can change the way we do things very quickly.
Transport Scotland monitored trends throughout the pandemic and saw significant decreases in car use, whilst Cycling Scotland also reported massive increases in the number of people cycling. A NatureScot lockdown survey saw people report health and wellbeing benefits after spending time outdoors.
28%
Transport accounted for 28% of greenhouse gas emissions in 2021
By continuing to choose active and sustainable travel options in our everyday lives, we'll help to tackle climate change and decrease congestion and pollution from cars, benefitting communities up and down the country with cleaner, fresher air.
Together we can all play our part to help improve Scotland's environment and reach net zero emissions.
41%
Of these transport emissions, 41% came from cars.
Better roads and paths
Scotland's active travel vision is that by 2030 walking or cycling will be the most popular choice for shorter everyday journeys.
Not only will this cut carbon emissions and other pollution, but it will give us more pleasant communities to live in, improve our health and wellbeing, reduce inequalities, and support sustainable economic growth. 
Funding for active travel in Scotland is now at record levels. The Scottish Government has committed to spend at least £320 million, or 10% of the total transport budget, on active travel before 2025 (up from £39 million in 2017/18). We're investing in high-quality roads and paths across Scotland, to make it easier for people to walk, wheel, and cycle to where they need to go.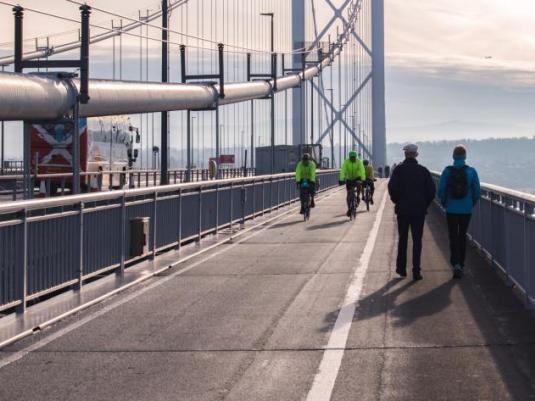 20 Minute Neighbourhoods
We're working to develop '20 minute neighbourhoods', which means people being able to meet most of their essential needs – such as leisure activities, school, healthcare, and ideally work – all within a 20 minute walk.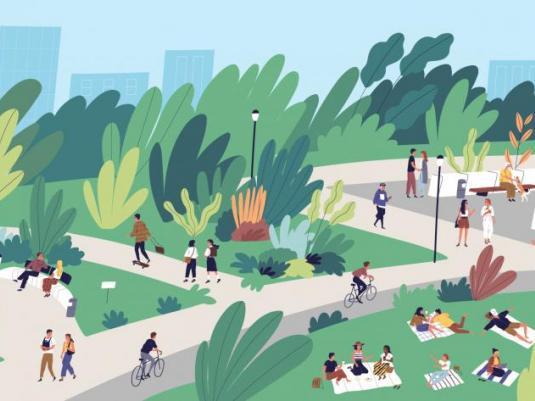 Bus Travel
Over 2.3 million people in Scotland – including everyone under 22, those 60 and over, and people with disabilities – can now benefit from free bus travel, saving money and the planet.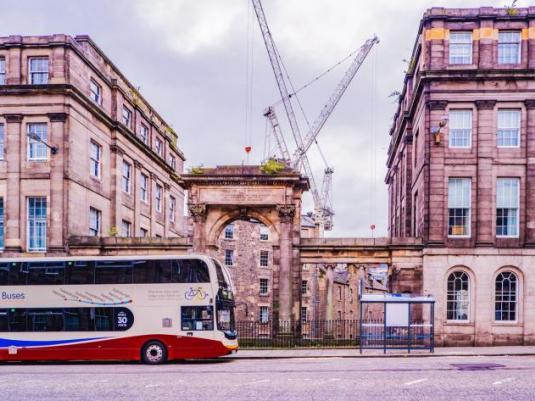 Decarbonise travel
We're working towards decarbonising buses, HGVs, ferries, rail travel, and scheduled flights within Scotland, to help tackle the climate emergency.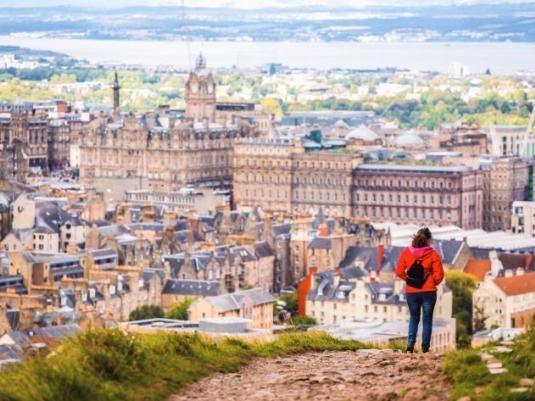 Take Action Starting Now
To achieve net zero by 2045, we must take action now. Start here to find ways that you can make changes in your life at home and on the go.
Complete our survey to let us know how useful you've found this page and have your say to improve the information on this site in the future.