Recycling food waste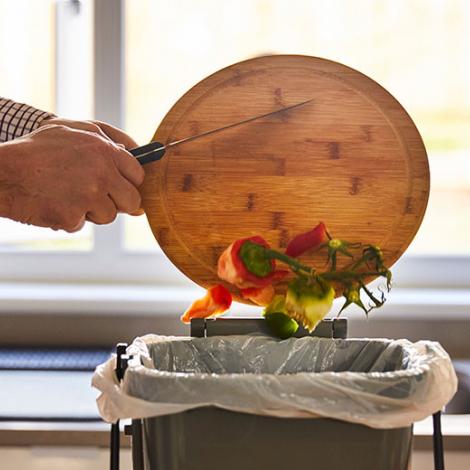 The best thing we can do is not waste food at all. When we waste food, we also waste the energy and resources that went into producing, transporting, storing and cooking it. But some food waste, like banana peels, egg shells and apple cores can't be avoided, and having some food scrapings and leftovers is inevitable.
Rather than throwing unavoidable food waste into the bin, it's much better to recycle it. Food waste sent to landfill isn't exposed to enough oxygen to allow it to naturally biodegrade so it rots and decays, releasing the destructive greenhouse gas methane into the air, which is much more harmful to the planet than carbon dioxide.
Because of this, food waste is one of the main factors behind rising greenhouse gas levels and a significant contributor to climate change. But when your food waste is recycled, instead of being sent to landfill, the gases are captured and converted into green energy that powers our homes, as well as natural fertilisers that can be used for farming. For example, your weekly food waste could power nearly two cycles of your washing machine.
So even if you don't think you create a lot of food waste, remember that every bit of food waste that's recycled stops the destructive greenhouse gas methane from entering the atmosphere. It all adds up and will help Scotland meet its net zero emissions target.
Getting started with recycling
In Scotland, 80% of households have a separate food waste collection but only 55% make use of this service. However, recycling your food waste is easier than you may think. Your local council should provide you with a food waste caddy.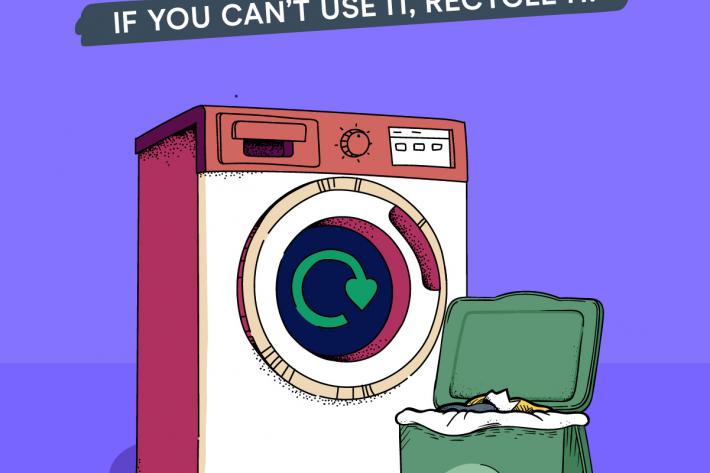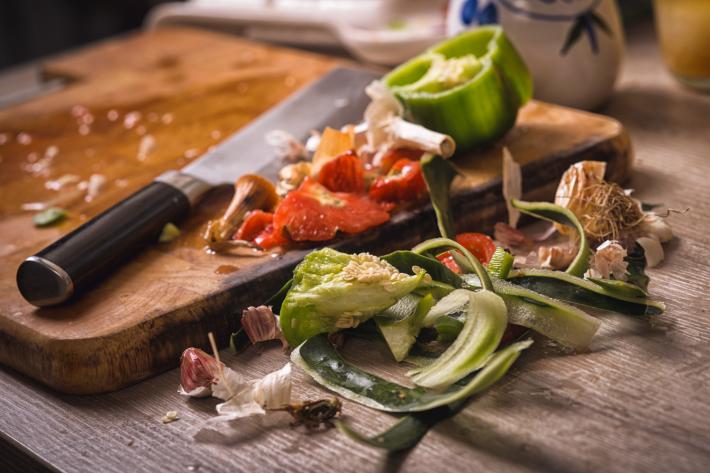 Follow these simple steps to make the most out of your food waste recycling service:
Line your kitchen caddy - your council might recommend that you line your food waste caddy with a liner or newspaper. Only use liners that are recommended by your council as some may not break down in the composting process.
Empty all your food waste into the caddy, taking care to remove any packaging. This is very important as packaging causes contamination which means your food waste can't be recycled.
When your caddy is full, transfer its contents into your kerbside or outdoor food waste bin, ready to be collected and taken for recycling.
Keep your caddy handy - you could store it next to your other kitchen bins, under the sink or on your work surface – wherever is the most convenient and practical for you to recycle all your food waste easily and quickly. 
What can be recycled?
Any and all uneaten foods including dairy, meat and bones, fruit, vegetables and peelings, rice and pasta, cakes and biscuits, eggs and eggshells, fish bones and shells, pet foods, tea bags and coffee grounds can be recycled.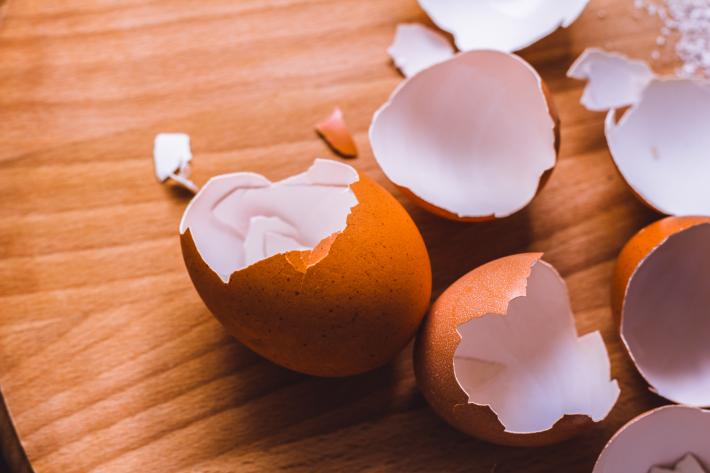 You can also pop any bits suitable to feed birds and other wildlife into a food scraps tub. Bruised or overly-soft fruit can be left out for badgers, foxes and birds. Cut your fruit in half and leave it on your grass or spike it on a tree branch. If any cats or dogs live nearby, avoid grapes and dried fruit, as this could cause them harm.
What can't be recycled?
Anything that isn't food, packaging of any kind, liquids such as milk, oils, and liquid fats can't be recycled. Make sure you separate food waste from any packaging including plastic wrapping and glass jars first – this avoids contamination. If the food waste is contaminated, it can't be recycled.
Find your local council recycling facility
In Scotland, 1.95 million households have access to a food waste collection service. To find out what food waste recycling services are available near where you live, simply click on your local authority from the list below. Remember, food waste collections vary from area to area so it is best to check what is on offer for your specific household. And if you don't have a food waste caddy, contact your local council and they'll help you.
Even if food waste recycling facilities aren't available in your local area, you can still recycle your food waste. Find out how to easily compost your food waste at home here.
Take action starting now
To achieve net zero by 2045, we must take action now. Start here to find ways that you can make changes in your life at home and on the go.