Young Persons' Free Bus Travel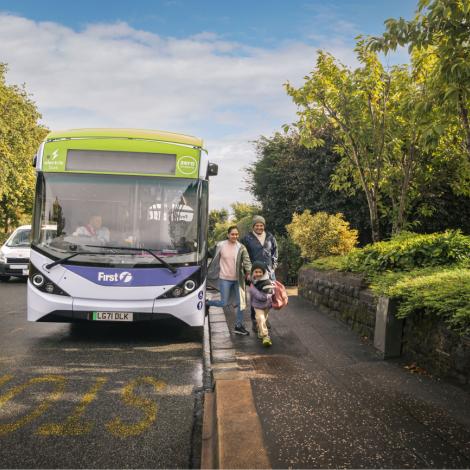 Taking action on Net Zero: Free bus travel for all under 22s to help combat climate change.
The Scottish Government's Young Persons' Free Bus Travel scheme is designed to help in Scotland's fight against climate change. The scheme benefits just under a million children and young people by giving them access to free national bus travel, with the aim of embedding long-term sustainable travel behaviours.
In September 2019, an agreement was reached by the Scottish Parliament to set a net-zero target for 2045 and increase the targets for 2030 to a 75% reduction and for 2040 to a 90% reduction.
With one double decker bus being the equivalent of removing 75 single occupancy cars from Scotland's roads, the free bus travel scheme is one way we're helping to meet that target.
The scheme helps to:
take climate action to make travel choices that minimise the long-term impacts on our climate

develop a transport system that will help deliver sustainable and inclusive economic growth and which will be safe

reduce inequalities and advance equality of opportunity and outcome

enable a healthy, active and fit nation which relies less on the use of private cars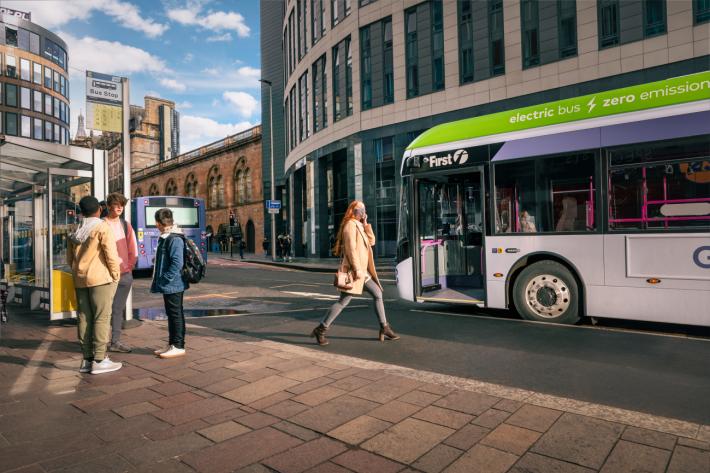 Embedding a culture of using sustainable travel methods is key, and many young people are actively involved in tackling the climate emergency, with research showing that 61% of young Scots feel that free access to bus travel will play a central role in the fight against climate change.
The Scottish Government collaborated with its partners at the Improvement Service and National Entitlement Card Programme Office – who are responsible for the management of the NEC and support local authorities with the application process – and Young Scot to deliver the scheme. Over 16s can apply directly to join the Scheme: Parents or guardians can apply for their children aged between 5 and 15.
930,000
young people benefit from the scheme