Planning your journey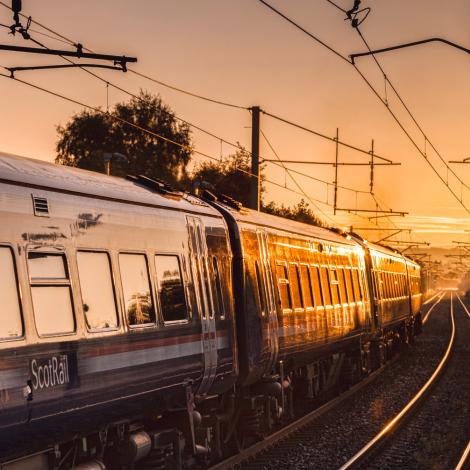 We want people to start using public transport again, when Covid-19 travel restrictions ease, to help reduce greenhouse gas emissions and get Scotland to net zero.
Cars account for 40% of Scotland's transport emissions, whereas a full double decker bus is the equivalent of taking 75 single occupancy cars off Scotland's roads.
Choosing active and more sustainable travel not only results in fewer emissions, but it can mean we're healthier as travelling by bus or train can often involve walking, wheeling or cycling to or from the station. So by choosing public transport we'll have a healthier lifestyle, cleaner air, quieter roads and safer communities – it really does benefit all of us in Scotland.
Due to coronavirus it's very important to stay up to date with the latest travel guidance. Currently, people should only be travelling for essential journeys, such as getting to their vaccination appointment. You can plan your journey with Traveline Scotland and get real-time passenger information and disruptions information for all public transport modes, or to check how busy your bus is – to make sure you arrive on time and stress-free. 
 
40%
Scotland's transport emissions by cars
Take Action Starting Now
To achieve net zero by 2045, we must take action now. Start here to find ways that you can make changes in your life at home and on the go.