Transport is Scotland's biggest emitting sector, accounting for nearly 36% of greenhouse gas emissions in 2018. And of these emissions, almost 40% comes from cars. By moving to active and sustainable modes of travel such as walking, wheeling, cycling, public and shared transport, we can help reduce emissions and tackle climate change together. This will help Scotland reach its net zero target. Net zero means the amount of greenhouse gas emissions we put into the atmosphere and the amount we're able to take out will add up to zero.
40%
amount of emissions coming from cars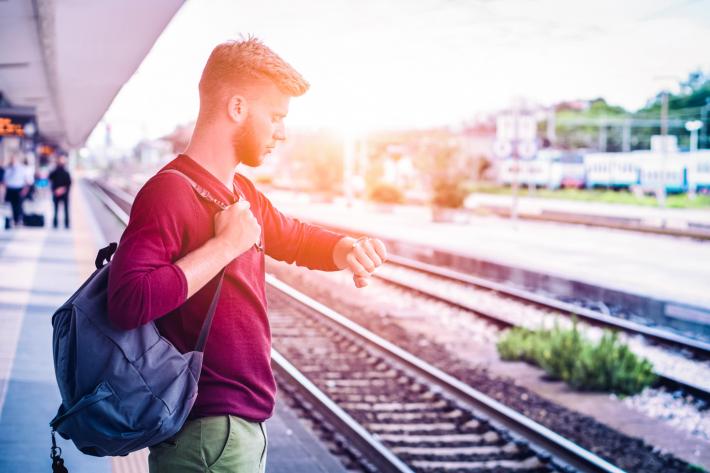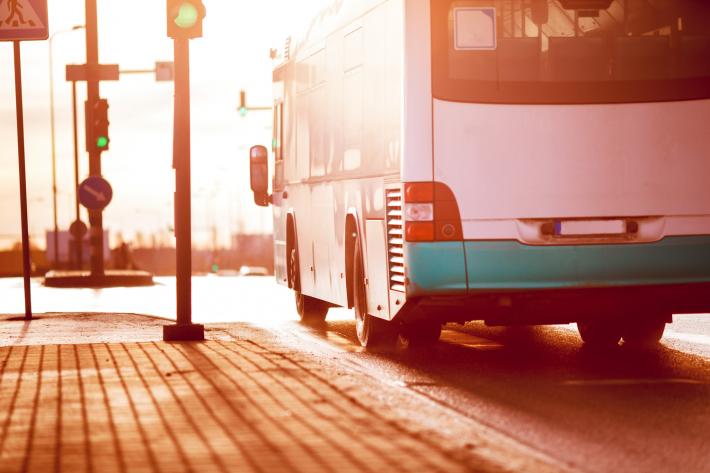 Of course, the coronavirus pandemic has had a huge impact on how we use public transport, forcing many of us to switch from using buses and trains, to private transport. For example, the amount of people travelling reduced by up to 95% during lockdown in March to June 2020. Current coronavirus guidance should always be followed to make sure everyone is travelling as safely as possible. Walking, wheeling and cycling are the preferred form of transport during the pandemic. Find out more about active travel here.
As the current coronavirus restrictions start to ease, the number of people travelling will start to grow. More people using public transport decreases the amount of greenhouse gas emissions entering the atmosphere. It's much better for the environment than travelling in our own vehicles. For example, one double decker bus is the equivalent of removing 75 single occupancy cars from Scotland's roads. That's why public transport is vital in helping us get to net zero emissions in a way that is fair and just to everyone.
Scottish Government travel guidance and restrictions due to the pandemic mean that the use of public transport has fallen dramatically, so we've provided funding support for public transport operators as passenger fare revenues have been reduced. We have a Transport Transition Plan which is continuously developed to tackle the changes posed by Covid-19. This will help us inform people on when and how to safely access public transport, discourage unnecessary travel whilst encouraging active and sustainable travel options.
Our new National Transport Strategy 2 sets out an ambitious vision for Scotland's transport system for the next 20 years, with taking action to tackle climate change at the heart of it. And accelerating Scotland's economic recovery from the pandemic and laying the groundwork for an inclusive and greener transport network is key.
That's why we're investing over £500 million in infrastructure for buses to help tackle congestion on bus services and increase the number of people who use bus to travel, when it's safe to start making more journeys post Covid-19. And our Bus Partnership Fund supports local authorities to achieve their ambitions around bus priority in partnership with bus operators.
We're committed to delivering a National Concessionary Travel Scheme for free bus travel for young people under the age of 22 and are reviewing the discounts available on public transport to those under the age of 26.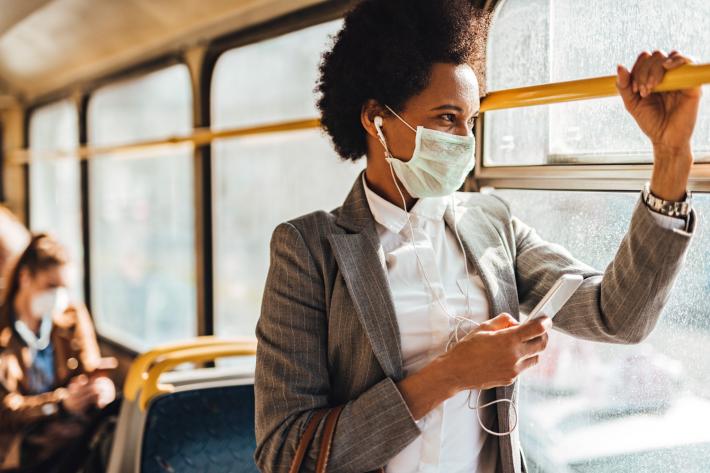 We're also investing in innovation with research and development of ultra-low emission and decarbonised buses. By 2032, we'll have begun work to decarbonise other transport modes such as HGVs, ferries and planes and by 2035 we aim to have decarbonised rail travel. In fact, by 2040 we aim to have decarbonised scheduled flights within Scotland as well as creating the world's first zero emission aviation region, working with Highlands and Islands Airports Ltd. 
Visit Transport Scotland, the national transport agency for Scotland, for more information on public transport:
---
Guidance on travelling during the pandemic:
---
Traveline Scotland Journey Planner
---
Traveline Scotland guidance for public transport during COVID-19:
---
Scotrail
---
Smart Travel Scotland for information on using smart technology to travel
Take Action Starting Now
To achieve net zero by 2045, we must take action now. Start here to find ways that you can make changes in your life at home and on the go.