Funding and support to improve your home heating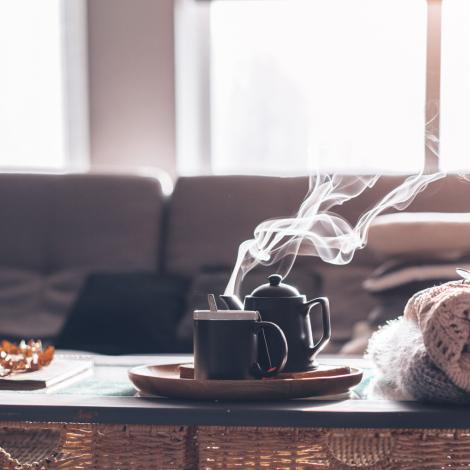 With the rising cost of living, it's understandable to be hesitant about spending money on climate-friendly heating systems. But, there's funding and support available from The Scottish Government which can help.
And making improvements to your home heating won't only keep you toasty, it's also one of the best ways you can reduce your emissions, so it'll feel good for you and the planet.
Grants and Loans from Home Energy Scotland
The Scottish Government funds the Home Energy Scotland Grant and Loan scheme. Homeowners can access the following funding through Home Energy Scotland:
There's up to £15,000 funding available to install a heat pump. £7,500 is available as a grant, which is money you don't have to pay back, with the additional £7,500 available as an optional interest free loan. If you live in a rural or island location you could qualify for a rural uplift. 

Fully-funded grants up to 75% of the combined cost of improvements to make your home more energy efficiency, such as installing insulation, are also available (up to £7,500 as a grant, or £9,000 if the household qualifies for the rural uplift). This can be added to the funding available to install a heat pump, or applied for on its own. 

Funding up to £6,000 for energy storage systems is also available, so you can store any energy generated through solar panels that you don't immediately need for example. Funding is only available if this measure is taken as a package of measures e.g. if you're also installing a heat pump. 
The amount of grant and loan funding you can apply for depends on what improvements you want to make and the type of home you have. Free advice is open to everyone.
75%
Homeowners can access fully-funded grants up to 75% of the combined cost of improvements to improve home energy efficiency
Visit Home Energy Scotland to find out if you're eligible and how easy it is to apply.
Warmer Homes Scotland Funding and Grants
Warmer Homes Scotland offers funding and support to households that need financial help to make their home more energy efficient and warmer. They can help you to take action to make your home more comfortable and affordable to heat by installing a range of energy efficient measures, including:
Wall insulation
Loft insulation
Draught-proofing
A new renewable energy system
This also helps reduce carbon emissions and gets us on our way to becoming net zero.
Who can apply?
Help is offered to homeowners and some private rented sector tenants who are struggling to heat their homes, provided they have lived in their property for at least 12 months and meet the qualifying criteria.
Even if you've previously received support from a Scottish Government energy efficiency programme, you may still be eligible for help from Warmer Homes Scotland.
How do I apply?
For more information about Warmer Homes Scotland, and to check if you qualify, contact Home Energy Scotland for free on 0808 808 2282 and an energy advisor will be happy to assist you.
Area Based Scheme
Every local council in Scotland designs and delivers their own Area Based Scheme to reflect local housing and tackle fuel poverty. You may be invited to have solid wall insulation installed in your home as part of a local project or contacted about a range of other improvements suitable for your home. The Scottish Government is working with your local authority to improve and extend the help we provide through local schemes, offering whole house retrofits for those households in the least energy efficient properties.
Who can apply?
Local authorities update their plans each year and whether you can participate in a local scheme will depend on your area and postcode. Many local authorities are able to offer help to households throughout their entire council area, others will focus on local projects benefiting whole communities, such as blocks of flats and terraced homes.
How do I apply?
To find out what support is on offer in your area and when, call Home Energy Scotland for free on 0808 808 2282. Home Energy Scotland is a free and impartial advice service that is backed by the Scottish Government to provide advice and help people have a warmer and more comfortable home with lower energy bills.
How Home Energy Scotland helps with installations
When Louise got in touch with Home Energy Scotland, they carried out improvements in her home that made life better - and warmer - for her and her family. For example, through insulation, she now saves money on heating bills and enjoys a cosier home for less.
Hear below about the support Louise received.
Take action starting now
To achieve net zero by 2045, we must take action now. Start here to find ways that you can make changes in your life at home and on the go.
Complete our survey to let us know how useful you've found this page and have your say to improve the information on this site in the future.