Scotland's Taking Action Toolkit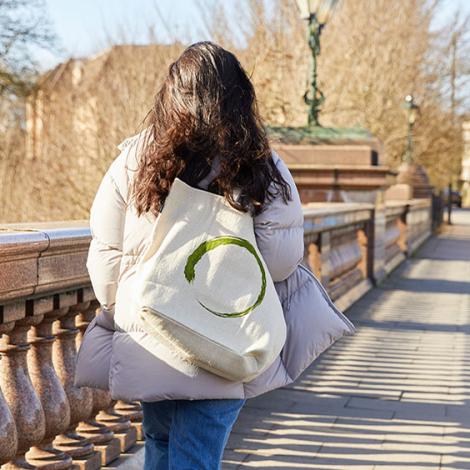 Scotland's taking action to tackle the twin crises of climate change and biodiversity loss. Government, businesses, communities and individuals are working together to protect Scotland and our planet. We need everyone across the nation to take action and play their part to reach net zero emissions. Find out how you can get involved in our campaign and together, let's do net zero. 
Following the successful launch of the Climate Emergency campaign with the support of Forth Environment Link and Bantaskine Primary School in Falkirk with the Cabinet Secretary for Net Zero, Energy and Transport Michael Matheson, the campaign moves into its second phase which focuses on the action that Scotland is taking.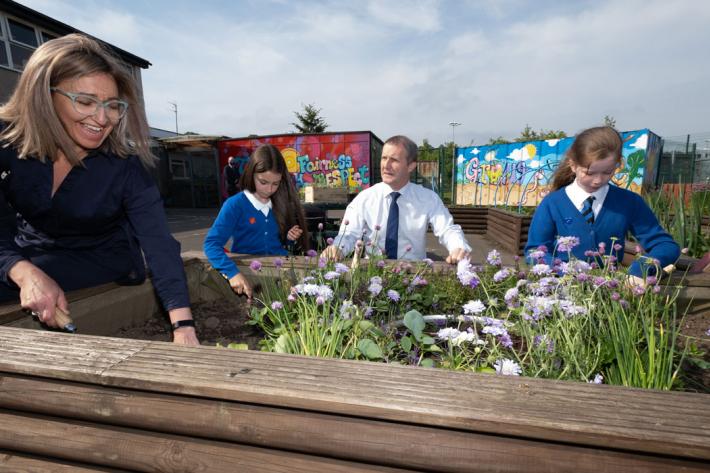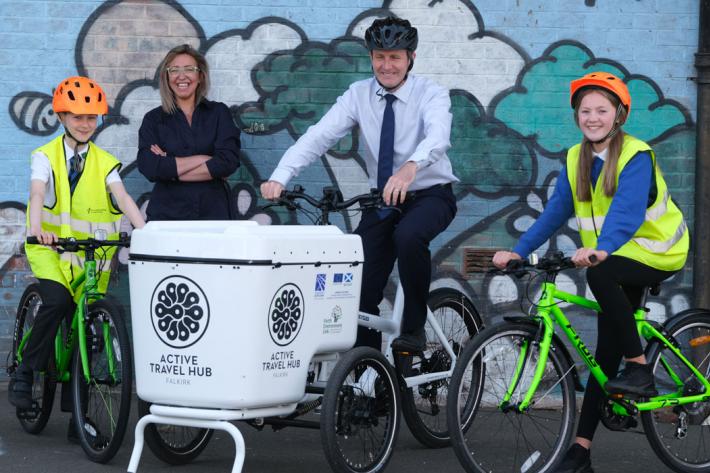 As a nation, Scotland is providing leadership and showing that change is possible in a fair and just way that can bring about economic growth. We are coming together to respond and adapt to the changes we have seen in our climate and preparing for the challenges we'll face as our climate continues to change.
To support the campaign, we have gathered a "collective" of influential, cultural and business voices across five core areas of consumer interest as we come out of the pandemic this summer; music and events; food and drink; fashion and retail; travel and tourism and home and outdoors.
Reinforcing the overarching call to action #LetsDoNetZero, these leading voices will provide an ongoing visibility, awareness and encouragement of activity that will grow from launch in June and continue throughout the summer. Using their channels and networks, they'll call on people across Scotland, to unleash their net zero potential and act now. 
Hayley Scanlan, Fashion Designer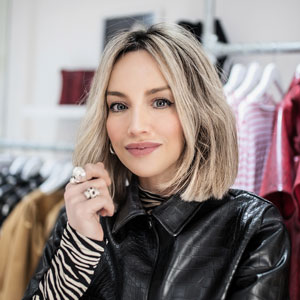 "The fashion industry is growing at an exponential rate and is more accessible than ever before. This, however, brings its disadvantages, such as fast fashion, which is wreaking havoc on the environment. Through this campaign I hope to show how we can move from a 'take, make and dispose' economy to a 'reduce, reuse, repair and recycle' circular economy where goods and materials are kept in circulation for as long as possible." 
Lee Craigie, Active Nation Commissioner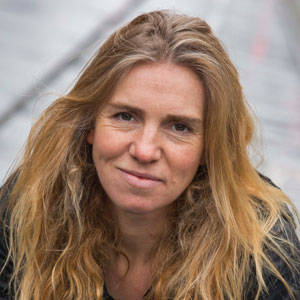 "In my opinion, active travel should be renamed joyful journeys because travelling this way helps me decompress and reconnect whereas driving makes me feel the opposite. Transport is the biggest contributor to greenhouse gas emissions in Scotland but it doesn't have to be this way. I'm pleased to be part of this campaign to help share the message that reducing our congestion and pollution levels significantly will also make us healthier and happier in our efforts to reach net zero." 
Mollie Hughes, Adventurer and Influencer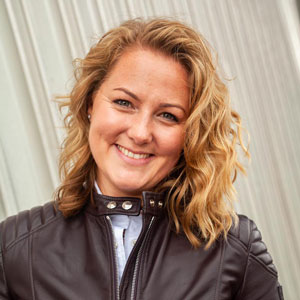 "I'm passionate about the outdoors and implementing ways to help protect it. The impact from the climate emergency on biodiversity is devastating, with many species facing extinction. There are countless ways we can help make space for more nature around us and allow it to truly thrive, which is why I'm so excited to be part of this campaign as we all need to act together now to meet our net zero goals." 
Gary Maclean, Chef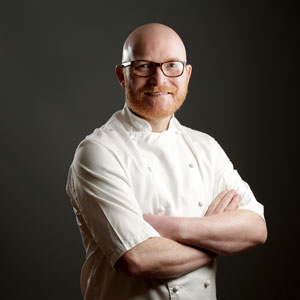 "I always place huge importance on working with seasonal, local produce and reducing carbon emissions wherever possible. Food waste is one of the biggest culprits of greenhouse gas emissions, and it's so important we educate each other on ways we can help reduce this. By making healthy and sustainable food choices, we can all play our part in helping Scotland reach net zero." 
Geoff Ellis, CEO of DF Concerts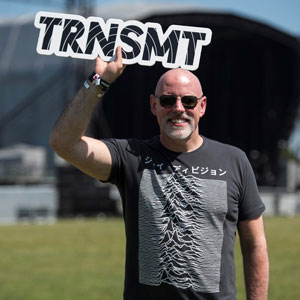 "Reducing carbon emissions in the music and events industry has never been more of a pressing issue than it is now. We can all make changes and innovate in our own areas to help tackle the climate emergency and meet net zero targets. Within our company, we have placed environmental sustainability at the heart of our operations, making sure we are playing our part to help reach the target of net zero in Scotland. Everyone across all areas of the industry can help achieve this goal – from artists to promoters to music fans – and the time to make these changes is now. By everyone getting involved, sharing knowledge on the subject and acting together, we can reach Scotland's goal of net zero which will transform in a positive way our economy and environment, building healthier and greener places to live."
Show your support on social media
Campaign messaging will be shared from the Net Zero Scotland social media channels - @ScotGovNetZero. We'd love it if you could show your support by liking, commenting on and sharing our content. 
Remember to tag us in your posts – @ScotGovNetZero – and use our campaign hashtag #LetsDoNetZero  
Below are detailed key messages grouped into key behaviour areas. We appreciate that some of these messages will be more relevant than others for your own channels and activity, so please use whichever messages work best for you. The messages can be weaved into any additional communication platforms that you are using such as blog posts, Whatsapp/ SMS or social media posts.
To support the different behaviours people can take to help reach net zero emissions, we have created a range of assets to support action. Below are links to campaign films which can be downloaded and shared across your channels or embedded within your own websites.
---
Scotland's Taking Action 40" Film
---
15" Energy Efficiency Film
---
15" Food (Eating Greener) Film 
---
15" Active and Sustainable Travel Film 
---
15" Reduce Waste Film
The Scottish Government appreciates the exceptional work that is already taking place by many of our partners. Climate change and biodiversity loss are twin crises that should be tackled together and when accomplished collectively all of our voices will help reinforce the urgency to the nation to #LetsDoNetZero. Below is a selection of projects from some of our future-thinking partners, who you may also want to support.
Creative Scotland
Across Scotland's creative sector an enormous amount of work is happening to improve sustainability, to influence and inspire, using art and creativity to inform opinion, provoke action, to challenge and, ultimately, change behaviour. 
With support from Creative Scotland, Creative Carbon Scotland has developed a framework for carbon reporting to improve sustainability across the culture sector and brought together a network of 300 arts organisations committed to sustainability through the Green Arts Initiative. 
 
In 2021, a major nation-wide project led by Creative Carbon Scotland and supported by Creative Scotland is Climate Beacons. This will see art and cultural organisations across the country collaborate with environmental organisations to develop a range of creative activities focused on addressing the climate emergency, stimulate public conversation and amplify the role of art in Scottish climate action. 
Cultural organisations including An Lanntair, Taigh Chearsabagh, Lyth Arts Centre, Timespan, Dundee Repertory Theatre, V&A Dundee, ONFife, Cove Park, The Beacon Arts Centre and RIG Arts will collaborate with organisations including SEPA, Community Energy Scotland, British Geological Survey, James Hutton Institute and Argyll and the Isles Coast & Countryside Trust, amongst others on the long-term public engagement programme in the lead-up to and following the COP26.  
To find out more about the work of Creative Carbon Scotland and the role of the arts, screen, cultural and creative industries in contributing to a more environmentally sustainable Scotland please visit: https://www.creativecarbonscotland.com. 
Cycling Scotland
"Every short journey cycled rather than driven will make a difference in tackling the climate emergency."
Cycling Scotland offers a variety of programmes that are tackling the climate emergency.
Just launched is Cycling Scotland's annual Give Cycle Space campaign which aims to encourage drivers to give space to people in bikes. It's this fear of road traffic that is the number one reason people don't cycle. Supported by Police Scotland, the key message is around legal consequences of close passing - it's a dangerous driving offence to close-pass and can lead to three points on your licence and a fine. For Scotland to achieve net zero emissions, we need more journeys by bike, so we have to tackle safety concerns that are the major barrier.
Cycling Scotland also run its Bikeability Scotland programme for school children, designed to give children the skills and confidence to cycle safely on the roads, and encourage them to travel by bike. Cycling reduces emissions and at a time of global emergency, cycle training is fantastic to give children some control of these issues and by learning to cycle they are able to do something about it.
This video explains how Bikeability trainings helps tackle the climate emergency:  https://youtu.be/qucCODcqacM.
VisitScotland
VisitScotland recognises tourism is not exempt from the causes and impacts of climate change, despite the immense challenges the industry faces due to the coronavirus pandemic. Sustainable practices have become a core part of VisitScotland's operations, including the decarbonisation of the tourism sector. VisitScotland as an organisation has reduced its CO2 emissions by 74% since 2008 (prior to covid-19), which includes a 38% reduction in our travel related emissions, making great progress towards achieving the interim reduction target of 75% by 2030 on the way to NetZero by 2045.
VisitScotland also recognises its role to engage and influence the Scottish tourism and events industry and destination communities to enable and encourage adoption of responsible and low carbon tourism practices. Since 2015 its Quality Assurance programme, which has around 5000 tourism businesses, incorporates sustainability advice on issues such as energy efficiency, food waste and low carbon transport.  
Certification schemes like Green Tourism, with over 800 Scottish business members, also highlight the range of sustainable best practice within the industry, doing their part to transition to a NetZero Nation.  And last year, VisitScotland became the first National Tourism Organisation to join the Tourism Declares initiative, confirming its commitment to addressing the climate emergency working collaboratively with industry, destination communities and international partners.
Looking ahead, VisitScotland is developing opportunities around a more responsible and resilient tourism sector, supporting the transition to a low carbon economy, benefitting businesses, communities, visitors, and our stunning environment.
Scottish Land Commission
The Scottish Land Commission is launching the #MyLandScotland campaign on 7 June 2021, and running for four weeks. The aim of the campaign is to connect people in urban areas to the land around them, using inspiring stories to show how Scotland's land is owned, used and managed impacts you and the lives of those around you.
The campaign will feature the MyLand.scot hub to connect the public with land and how it has an effect on everyday life, from how it affects work and employment, to how it can affect house prices within Scotland, to how green spaces in urban areas can positively contribute to climate change and the road to net zero, and much more. The campaign aims to inspire Scottish residents in urban areas to participate in land-related conversations, ensuring land is used fairly and productively. MyLand.scot  is also a place where residents within Scotland can find relevant information and resources. 
Hamish Trench, Chief Executive of the Scottish Land Commission said, "The way we own and use land influences many parts of lives. From the price and availability of housing, access to greenspace, the effects of derelict sites in the heart of our communities, our ability to take climate action to giving people the means and confidence to building businesses and communities. 'MyLand' shines a light on communities taking an interest in the land around them so that it benefits everybody. We hope that these stories inspire people to have a look at the land around them and stir interest to take action. Helping to create a Scotland where everybody benefits from the ownership, management and use of the nation's land."
As part of the campaign, the Scottish Land Commission will be launching a brand new podcast, The Lay of the Land hosted by filmmaker and broadcaster Calum Maclean. This new podcast aims to explore what land means to the people of Scotland. From the way it is used and owned and how those decisions are made, to the reuse of derelict sites and the wonderful transformations that have happened in communities across Scotland. 
Follow #MyLandScotland, @mylandscot and  access  myland.scot  to join the conversation.
Edinburgh Climate Commission
As Scotland counts down to hosting COP26, Edinburgh has a unique opportunity to show the world the power of collaboration and the difference we, as a City, can make to address the climate emergency with The Edinburgh Climate Compact.
The Edinburgh Climate Compact, set up by the Edinburgh Climate Commission, is a commitment by the leading businesses and employers in Scotland's Capital to take action within their own organisation and sectors to contribute to a green recovery and radically reduce the city's carbon emissions. The Compact is for those organisations who are committed to being leaders in the race to net-zero and who are dedicated to moving forward, faster, together.
The Edinburgh Climate Commission will convene, catalyse and challenge organisations that commit to the Edinburgh Climate Compact, recognising and celebrating not just what those organisations are doing now, but what they will do in the journey to net-zero and a green recovery. The Edinburgh Climate Compact represents a step on the path to a new normal of sustainable business practice in a thriving green city.
Get in touch with edclimatecomm@ed.ac.uk if you would like your organisation to be considered as part of the Edinburgh Climate Compact.
NatureScot
NatureScot has launched its Make Space For Nature campaign this summer, urging everyone to take simple steps to help local wildlife, reverse nature loss and help fight climate change.
NatureScot's research during the pandemic found 50% of people wanted to do more to help local wildlife, and summer is a great time to start making changes.
As part of the campaign, NatureScot has outlined 14 easy ways to take simple, but important, steps to help our wildlife thrive. Some of the steps outlined include introducing flowerpots or window boxes to encourage pollinators, providing water for wildlife, sharing plant cuttings with friends or neighbours, adding a bird box or feeders and taking an empty bag while outdoors to do a quick litter pick.
NatureScot Chief Executive Francesca Osowska said: "Nature loss and climate change are inextricably linked. Scotland has already lost nearly 25% of its wildlife, with birds, butterflies, mammals and moths showing an overall decline of 31% since 1994. But there is hope if everyone takes action now. If each and every one of us commits this summer to do something for nature – be that providing a pond, nature volunteering, planting pollinator-friendly flowers, mowing less or leaving areas in our gardens to flourish – we have the collective power to help reverse this trend."
For more ways to help nature this summer, visit the Make Space For Nature ideas page.