Climate Week NYC 2021: Getting it done
20 September 2021 - 26 September 2021
Hybrid Event
Online and New York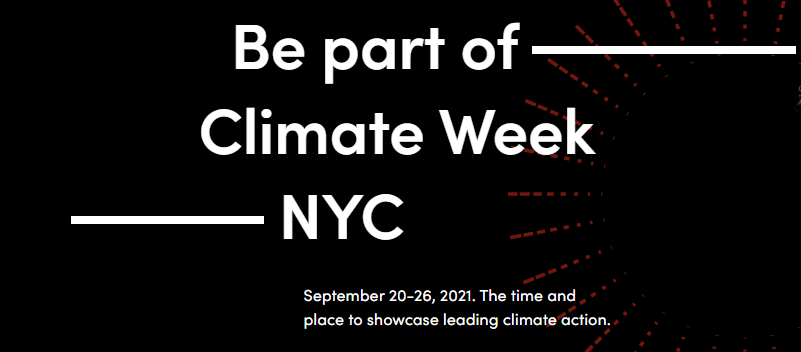 Climate Week NYC, returns for 2021 with a focus on fulfilling and increasing commitments made by businesses, governments, and organizations. It is the time and place where the world gathers to showcase leading climate action and discuss how to do more, fast.
Hosted annually by international non-profit the Climate Group in conjunction with the United Nations, and in partnership with the COP26 and the City of New York, Climate Week NYC is a global opportunity to come together to accelerate climate action and assess progress ahead of COP26.
For the fourth year, the Climate Group will host The Hub Live – a series of forums, discussions, and workshops that bring together the expertise and influence of public and private sectors. The Hub Live at Climate Week NYC is hosted through an interactive online digital platform where attendees can meet, collaborate, and inspire each other to build a better future. The Hub Live events will also be broadcast on an open on-demand platform so the global community can join the action.