Climate change - what's it all about?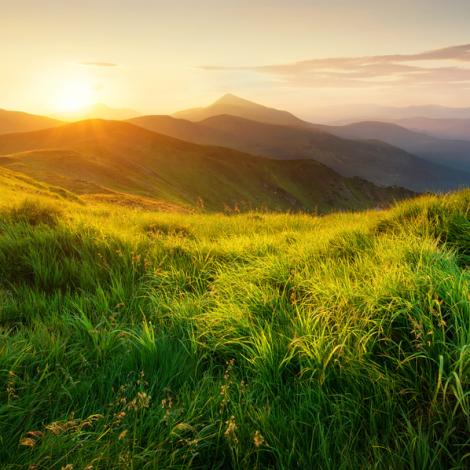 Climate change is a hard topic to talk about, but knowing the facts about climate change and getting to grips with some of the jargon can help give you the confidence you need to start having these essential conversations. In this guide we explain terms such as 'climate emergency', 'net zero', 'just transition' and 'COP' so you can talk about these with confidence to your friends, family and colleagues.
What is climate change and the climate emergency?
The twin crises of climate change and nature loss are the greatest threats facing humanity.

Over the past 150 years, average global temperatures have risen by 1.2°C.

We are also experiencing more extreme weather events, such as summer heatwaves, rising sea levels, reduced snow cover, very heavy rainfall and flooding. We are already seeing these impacts in Scotland. You may even have noticed this in your own local area.

The issue is referred to as 'the global climate emergency' because urgent action is required to avoid potentially irreversible environmental damage. Scotland led the world in becoming one of the first nations to declare a global climate emergency in April 2019.

80% of adults in Scotland view climate change as an immediate and urgent problem. This proportion has grown consistently since 2013.

Climate change is being caused by greenhouse gas emissions from human activities, such as burning fossil fuels, which are harmful to the environment.

Greenhouse gases include carbon dioxide, water vapour, nitrous oxide, methane and ozone. The most common greenhouse gas is carbon dioxide (CO2).

Lots of different human activities result in CO2 emissions. As examples, boiling a litre of water in an electric kettle (70g), driving a mile in an average car (710g), taking a return flight from Glasgow to London (500kg), using your mobile phone for an hour a day for a year (1.25 tonnes), and cutting down one hectare of trees (500 tonnes).

The average CO2 emissions per person in the UK was almost 5.5 tonnes in 2019. This was more than the world-wide average of 4.7 tonnes.

Climate change and nature loss are linked. In Scotland we have already lost 25% of our wildlife and 11% of our species are currently facing extinction and climate change is making this worse.

Unless we can rapidly reduce greenhouse gas emissions, these changes will rapidly accelerate and cause irreversible damage to our economy, environment and society.

Even with urgent action to reduce emissions, we must also prepare for the impacts of climate change which are already locked in. This is called "adaptation" and involves actions like building resilience for communities to flooding and coastal change as sea levels rise.

Click here for more information on the climate emergency.
What is net zero?
'Net zero emissions' means that the amount of greenhouse gas emissions put into the atmosphere balances with the amount taken out of the atmosphere.

We can achieve net zero by cutting our emissions to a minimum and capturing the emissions we cannot prevent by, for example, planting trees.

Scotland has set a world leading target to become 'net zero' by 2045, with interim targets of a 75% reduction in emissions by 2030 and 90% by 2040.

Scotland's emissions reduction targets are ambitious and will need everyone in society, from Government to businesses, individuals, public and private sector organisations, and communities, to make lasting changes to the way we live.

Being net zero will transform the way we live for the better, making Scotland a healthier, cleaner, safer and fairer place for us all.

Reaching net zero and preparing for the ongoing effects of climate change is key to tackling the global climate emergency.

Click here for more information on net zero.
What is a just transition?
Meeting our climate ambitions will require rapid changes to our economy and society. The impact on Scottish workers, regions, communities and industries will vary.

Previous changes to our economy and society, including COVID-19, have shown how problematic these changes can be for certain groups when not managed properly.

A just transition is about ensuring that, as we work towards net zero and greater climate resilience, the journey is fair and creates a better future for everyone – regardless of where they live, what they do, and who they are.

A just transition is an opportunity to deliver on our social, economic and climate goals at the same time.

Therefore, Scotland has embedded the principles of just transition into its climate change legislation.
What is COP?
The United Nations Climate Change Conference of the Parties (or 'COP') is held annually. COP brings together heads of state, climate experts and negotiators to agree coordinated action to tackle the global climate emergency.

Scotland was proud to welcome the 26th COP (COP26). COP26 was the world's biggest international summit on climate change and was held in Glasgow from 31 October to 12 November 2021.

Over the course of COP26 Scotland put £2 million towards loss and damage and, in doing so, became the first developed country to step up.

Scotland helped the voices of children and young people to be heard at COP26 by funding the Conference of Youth (COY16 organised by YOUNGO). We also endorsed the UNICEF declaration on children, youth and climate action.

Through our co-chairing of the Under2 Coalition, we supported all U2 members (states, regions and cities) to commit to reach net zero by 2050, and earlier where possible. Collectively the U2 Coalition represents almost 2 billion people and accounts for half of global GDP.

More than 200 cities and states have now signed up to the Edinburgh declaration on biodiversity. This declaration commits signatories to take transformative action to protect nature and halt biodiversity loss around the globe.

Scotland is committing over £100 million to advance cleaner energy and make Scotland a leading hydrogen producer.

Scotland launched a £55 million Nature Restoration Fund.

Scotland announced proposals to more than double Scotland's onshore wind capacity by 2030.

Scotland committed to restoring and expanding its rainforest.

Positive progress has been made as a result of COP26, but we must keep conversations going to ensure everyone has the knowledge and education to continue our journey to net zero.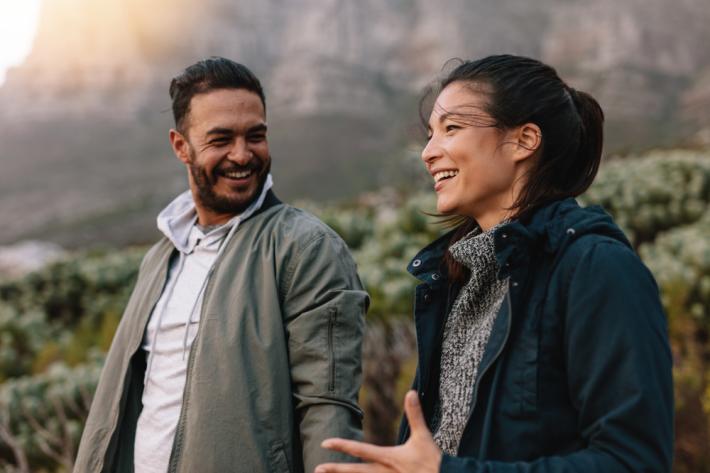 PROGRESS ALREADY BEING MADE
Scotland was one of the first countries in the world to declare a climate emergency and in the last 30 years we've halved our greenhouse gas emissions. As part of our ongoing commitment to protect people and our planet, we've set an ambitious target to reach net zero emissions by 2045.

The equivalent of almost 100% of Scotland's gross electricity consumption is generated from renewable sources.

In less than 10 years, we have funded the restoration of around 30,000 hectares of peatland, and in the last 3 years, created over 32,000 hectares of new woodland – an area almost double the size of Glasgow.

Since 2009 we have allocated more than £1bn to tackling fuel poverty and improving energy efficiency.

Scotland is at the forefront of tackling biodiversity loss – leading the Edinburgh Process to ensure a 'whole of government' approach is adopted globally, while committing to protect 30% of our land for nature by 2030, and to highly protect 10%.

Our Infrastructure Investment Plan includes almost £9bn for environmental sustainability and the transition to net zero. This includes a £2bn cross-Government investments priority for a Low Carbon Fund - demonstrating our commitment to a green recovery.

Our 5-year Hydrogen Action Plan, published in November 2021, sets out the steps we must take over the next five years to achieve our ambition of 5GW of hydrogen production capacity by 2030.

We are making offshore wind central to our climate change targets with the goal of increasing our capacity up to 11 gigawatts by 2030 – enough to power 8 million homes. 

NHS Scotland has cut emissions from its buildings by 64% since 1990 and aims for net zero by 2040 along with Scottish Water and Scotland's colleges.

The Scottish National Investment Bank has committed nearly £200m to date. Around £110m helps in our just transition to net zero: creating new woodlands, scaling-up production of natural fibre insulation, enabling production of tidal turbines and rolling out new charging points for electric vehicles.
Find out more about how Scotland's Taking Action.
What other climate conversations can you have?