The Public Sector Working Together To Achieve Net Zero
16 September 2021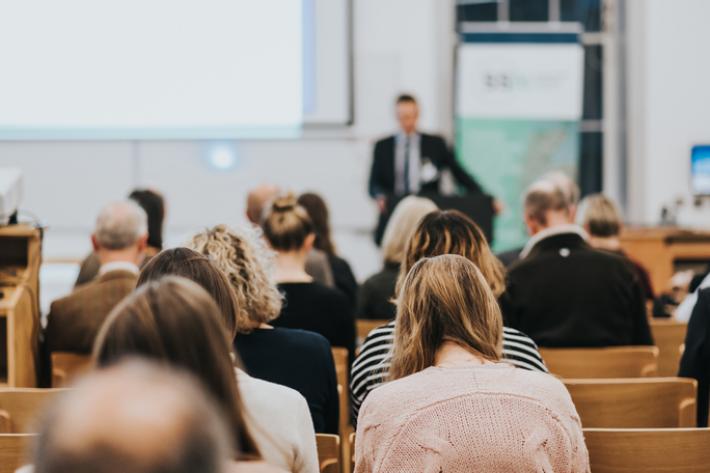 Accelerating Climate Ambitions at COP26
The 26th UN Climate Change Conference of Parties (COP26) is just around to corner. Hosted in Glasgow, it will see world leaders, climate experts and negotiators come together to discuss actions to tackle the climate emergency. It's a critical opportunity to accelerate climate ambitions and inspire collaborative action at all levels, in Scotland and beyond.
COP26 is a big deal! It will shape policy for decades to come and has the power to accelerate the pace of change. It will shine a spotlight on the key climate change challenges that affect us all and inspire action in those both directly and indirectly involved in the conference.
"The world is watching Glasgow this year, looking for commitments to action that will give us all hope for the future. Scotland has shown leadership in ambition and set challenging targets to match that ambition. The action now required is to deliver against those targets, and SSN is acutely aware of the challenges inherent in these actions and we aim to continue to help to drive forward the public sector response to these challenges." John Wincott, SSN Chair
Collaboration is Crucial to Deliver Net Zero
Networking and collaboration is vital in addressing the climate emergency and will play an essential role in driving action from COP26.  SSN will play an important role in this, as it is a strong and trusted mechanism for collaboration and knowledge sharing across the public sector in Scotland.
COP26 provides opportunities to share and learn from others around the world what can be achieved through partnerships and to build new ones!
 "Collaboration is vital to scale up action on climate change. SSN provides a national platform for public sector collaboration and capacity building. COP26 provides an opportunity to enhance and accelerate collaboration, and SSN is working with its members, partners and contacts to accelerate collaboration and partnerships to help Scotland achieve its Net Zero, Just Transition and Green Recovery ambitions." George Tarvit, SSN Project Director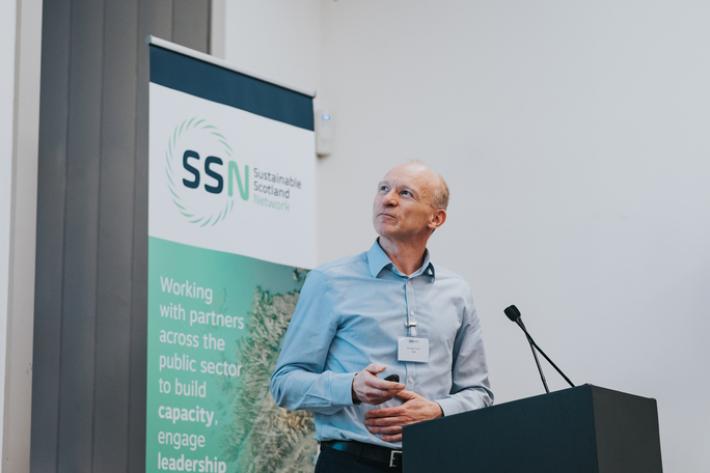 Sharing Stories and Building New Partnerships to Scale Up Action
As we fast approach COP26, we have been reflecting back on member activities and achievements, and looking at how we can capture learnings and further accelerate climate action. Check out how some of our members have been scaling up action and setting plans in place to tackle net zero:
Place based action:
In Ayrshire, SSN has been working to support North, East and South Ayrshire Councils, the wider Community Planning Partners, and a new multi-stakeholder Officers Network to support a green recovery towards net zero in the region. This work is developing, with ambitions for improved net zero planning and regional collaboration to scale up action.
 
Ambitious route maps:
In response to the climate emergency, a number of public sector organisations have been putting in place strategies to support their journey to net zero.

Earlier this year, West Dunbartonshire Council launched their Route Map for a Net Zero Future, sharing with SSN the process, learnings and results.

Loch Lomond and the Trossachs National Park also published its Mission Zero route map, establishing a clear plan of action on investment in carbon reduction projects, estate changes, investment on low carbon transport options, and initiatives to support positive behaviour change.

Many local authorities, including Dumfries and Galloway, Dundee, Stirling, Glasgow and Edinburgh, have net zero route maps in place.
 
COP26 collaborations:
As well as working directly with our members for COP26, we have joined forces with partners through projects such as Climate Beacons for COP26 and the COP26 Climate Collaboration Challenge, projects which facilitate collaboration in climate action across the different sectors.
Scotland's Climate Week:
Supporting campaigns such as Climate Week provides a great opportunity for our members to engage with staff and also reflect back on the work they have done and celebrate their achievements, using it as a spring board for further action. This year, they are raising awareness of climate issues, showcasing their work and making a climate pledge for COP26!
We're excited to take part in COP26 this November to share some of great work the network has been delivering. SSN will be showcasing some of the public sectors collaborative and capacity building projects at events throughout month and in Glasgow during COP26.
COP26 will be a busy time for many of us, here are a few ways you can keep up with SSN and public sector activities: